A Guide to Derbyshire Holiday Lets for Mature and Senior Travelers
3 to 4 Min Read - By Rob Blackburn
Welcome to the incredibly stunning county of Derbyshire, a place lost in the beauty of its extensive landscapes, glorious historical sites, and gorgeous towns. This guide is crafted to assist mature and senior travelers in navigating the world of Derbyshire holiday lets, ensuring you find the perfect accommodation for a memorable stay.
Understanding the Needs of Mature and Senior Travelers
Mature and senior travelers often seek comfort, accessibility, and convenience when choosing holiday accommodation. It's crucial to consider the diverse range of physical abilities within this age group, ensuring that holiday lets are not only comfortable and luxurious but also accessible to all, including those who may be elderly or disabled.
Consideration for Physical Status
When planning a holiday, it's essential to consider the physical status of all travelers. Elderly individuals or those with disabilities may require special accommodations to ensure their comfort and safety during their stay. Accessible facilities, easy navigation, and the availability of necessary amenities play a significant role in providing a pleasant holiday experience for everyone.
Accessible Holiday Let Access
Accessibility is a priority, and it's vital to ensure that holiday lets are equipped to accommodate all guests, regardless of their physical abilities. Features such as ramp access, wide doorways, and accessible bathrooms are essential for providing a comfortable and inclusive environment.
Beech Lodge and Laburnum Lodge
Imagine stepping into Beech Lodge, where smooth wood floors gently kiss your feet, and the entire accommodation is conveniently on a single level, eliminating the hassle of stairwells and offering effortless movement without struggle. While Beech Lodge is not equipped with wheelchair accessibility or a disabled access wet room, its design prioritizes easy access. The open layout allows guests to move freely and comfortably, making it a suitable choice for those who do not require wheelchair accessibility but still prioritize ease of access.
In contrast, its sister lodge, Laburnum Lodge, is fully equipped to accommodate guests with special accessibility needs. Laburnum Lodge provides a wheelchair-accessible and disabled access wet room and toilet, ensuring that guests with special needs have the facilities they require for a comfortable stay. The thoughtful design and attention to accessibility details at Laburnum Lodge demonstrate a commitment to ensuring an enjoyable and comfortable holiday experience for every guest.
By choosing accommodations like Beech Lodge for easy access and a single-level layout, or Laburnum Lodge for wheelchair and disabled access facilities, mature and senior travelers, as well as those with disabilities, can enjoy a stress-free, comfortable, and memorable holiday experience in the beautiful county of Derbyshire.
Exploring the Types of Holiday Lets in Derbyshire
Cottages
Derbyshire boasts quaint and cosy cottages, offering a peaceful retreat from the hustle and bustle of daily life. Booking a cottage online is a straightforward process, ensuring you secure the ideal accommodation with ease. Enjoy the rustic charm and warmth that these traditional cottages offer.
Holiday Homes
For those traveling with family or friends, spacious holiday homes are available, providing ample space and facilities for larger groups. Online platforms offer a plethora of options, allowing you to find a holiday home that suits your needs. Enjoy the luxury of space and the comfort of home-like amenities.
Bed and Breakfasts
Opt for a warm and welcoming B&B in Derbyshire for a personalized and comfortable stay. B&Bs offer the advantage of home-like amenities, ensuring your stay is delightful. Enjoy a hearty breakfast and personalized service that will make your holiday special.
Luxury Lodges
For a splendid and luxurious experience, consider booking a stay at a luxury lodge in Derbyshire. Luxury lodges, like the remarkable Beech Lodge, offer top-notch facilities and services, ensuring your stay is nothing short of extraordinary. Guests at Beech Lodge have consistently praised the modern amenities, spacious accommodations, and the beauty of nature right at their doorstep. It's a prime example of luxury lodges in Derbyshire, offering an unforgettable holiday experience with its fantastic offerings and close proximity to major attractions.
The Booking Process
Booking your holiday accommodation online is a secure and efficient process. Ensure to read reviews and understand the cancellation policies of the holiday let. Early booking often guarantees better deals and a wider range of options. Beech Lodge, for instance, is highly sought after, and early booking ensures you secure your preferred dates. Try It Out Now By Tapping On The Orange 'CHECK PRICES' Buton And ENTER Some Dates
Top Derbyshire Attractions Near Holiday Lets
Derbyshire is home to numerous attractions, including the Peak District National Park, Chatsworth House, and Haddon Hall. Many holiday lets, including the renowned Beech Lodge, are conveniently located near these attractions, ensuring you have ample opportunities for exploration and enjoyment. Guests have loved the easy access to these attractions, making their stay even more enjoyable.
Ensuring a Comfortable and Enjoyable Stay
When choosing a holiday let, consider the available facilities and services. Beech Lodge, listed on Google Business as Holiday Lettings

Beech Lodge, offers a range of amenities ensuring your stay is comfortable and enjoyable. Traveling with family and friends? Ensure the accommodation caters to the needs of all age groups. The friendly and accommodating service at Beech Lodge has been a highlight for many guests, ensuring their stay is pleasant and hassle-free.
And Thats That
And That's That! Derbyshire is a destination of choice for many, offering a range of holiday lets to suit diverse needs. This guide aims to simplify your holiday planning process, ensuring you make informed decisions and enjoy a memorable holiday experience.
So What's Next?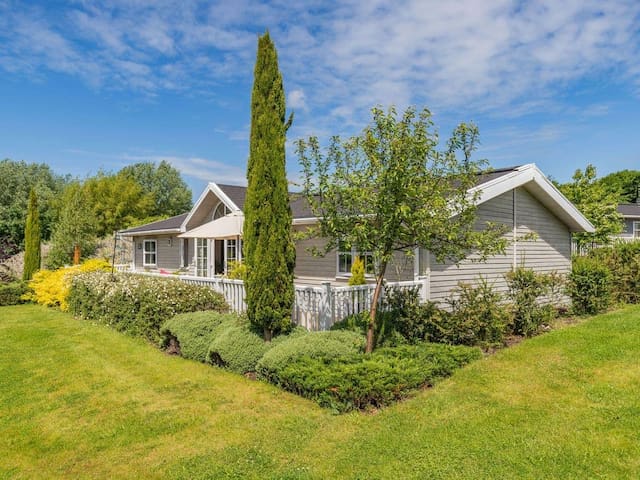 Ready to explore Derbyshire? Book your stay at Beech Lodge and embark on a journey of discovery and relaxation. Feel free to leave comments, ask questions, or share your experiences. Your dream Derbyshire holiday awaits!